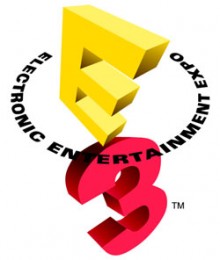 Media registration has begun for E3 2014, which is the world's premier trade show for computer and video games and related products and services. On the heels of 2013's new hardware launches, highlights of this year's highly visual and entertainment-focused show include:
– Hundreds of title announcements and updates for game consoles, PCs, mobile phones, electronics, and handheld devices
– Live show floor demos
– Social and mobile innovations
– Press conferences from major publishers
– Top entertainment industry celebrity and executive attendance
WHEN:
Tuesday, June 10: Noon – 6:00 pm*
Wednesday, June 11: 10:00 am – 6:00 pm*
Thursday, June 12: 10:00 am – 5:00 pm*
WHERE: Los Angeles Convention Center, Los Angeles CA
ADMISSION: Registration is free to approved media
HOW TO REGISTER: Journalists seeking credentials should apply at www.E3expo.com
QUESTIONS: The E3 Media Team can be reached at media@E3expo.com
E3 Expo is a trade-only event and is not open to the public. No one under the age of 17 is permitted.
* All times Pacific.